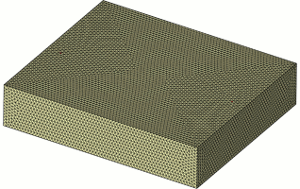 FractCar is a module of the gocad software that allow to generate discrete fracture networks. The project aim at characterizing natural fracture network in order to reproduce their organization and connectivity at various scale in fractured reservoir modeling workflow.
Contact: Francois Bonneau
Characterization of Natural fracture Network
FractCar provide several geomechanical tools in order to describe the natural fracture network parameters.
Stochastic simulation of Discrete Fracture networks (DFNs)
Classical approach: FractCar simulates planar fractures by sampling fracture density maps and fracture parameters distribution laws. Discrete fractures are hierarchically organized in fracture families that allow to reproduce the chronology of fracturing events.
Data conditionning:

Pseudo genetic and stochastic Discrete Fracture Networks (DFNs)
Sequential seeding of fracture: Instead of simulating every fractures independently in the DFN. We proposed to do it sequentially. Fractures are simulated by decreasing size and the impact of objects on the surrounding rock is taken into account to simulates later fractures. We have show the chronology of fracture seeding have an impact on the fractal dimention of the network.

Fracture growth and interactions: Fractures are not planar objects... We tests an algorithm the progressively grow fractures and compute the reoriention of objects due to their interacton. It allows to produce Hooked shape and definitly impact the connectivity of DFNs.

Physical process in fractured media
Percolation study
Flow simulations