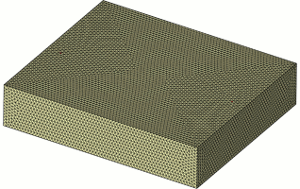 Researches on fractures led to the developement of several tools.
Here is an exhaustive list of modules and project developed at RING for Fracture Network characterization and stochastic simulation.
Contact: Francois Bonneau
OpenGeode based Tools:
OpenGeode-FractModel: Expands the OpenGeode data model to manage Fractures, Fracture Sets and Fracture Networks.
OpenGeode-FractCar:
Characterization tools for natural fracture Networks:

Classical Characterization metrics.
Connectivity analyzer
Extract Marked Point process from fractured models.

Stochastic simulation rules for Discrete Fracture Network modeling
Validation and building tools to create fractured models
RINGPointProcess:
Stochastic simulation of Points and Segment Point Processes
First and Second order Characterization tools.
Trainings on OpenGeode based tools
Skua Gocad based Tools:
FractCar: Plugin for the Skua-Gocad software providing:
The data model to represent Fractures, Fracture sets, and Fracture Networks.

The possibility to represent fractures with a pipe network and run some connectivity analysis.

Several geomechanical tools in order to describe the natural fracture network parameters... Learn more in papers:
Discrete Fracture Simulation Tools:
They did their PhD about fractures at RING: